hi, i'm kayla and i love any thing to do with cowboys (hence why i joined). I have this red cowboy hat that i wear when ever i get the chance. i also made a t-shirt for my friend who too loves cowboys. i hope you like it!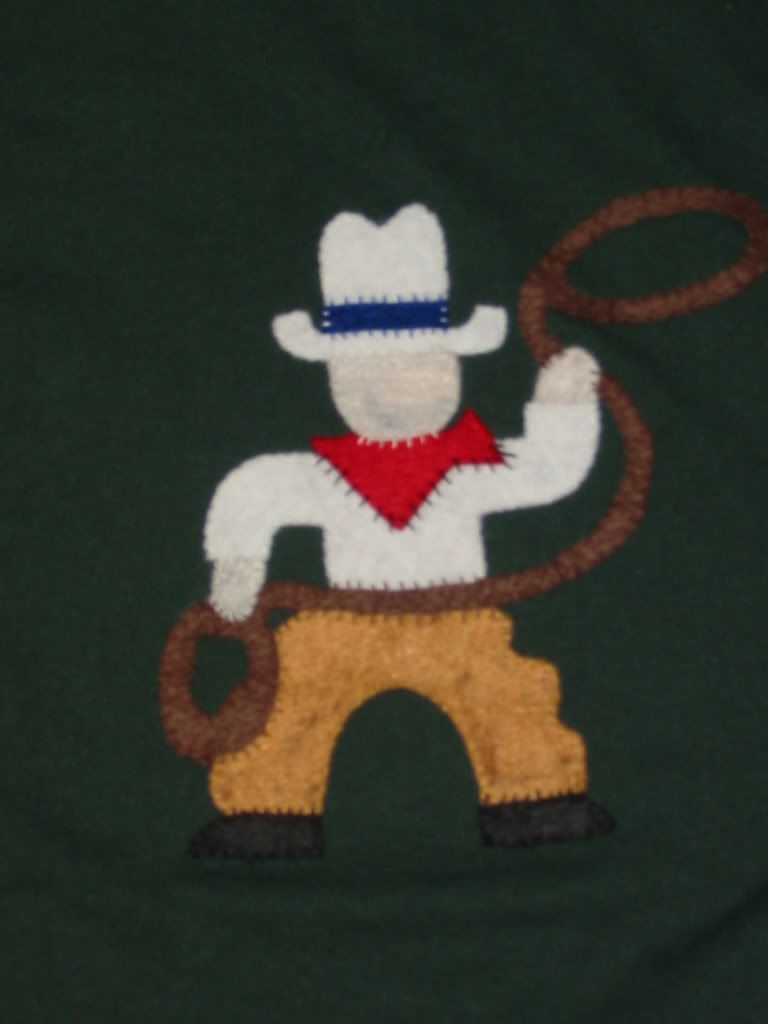 then for christmas another friend was crazy for ninjas so i made him this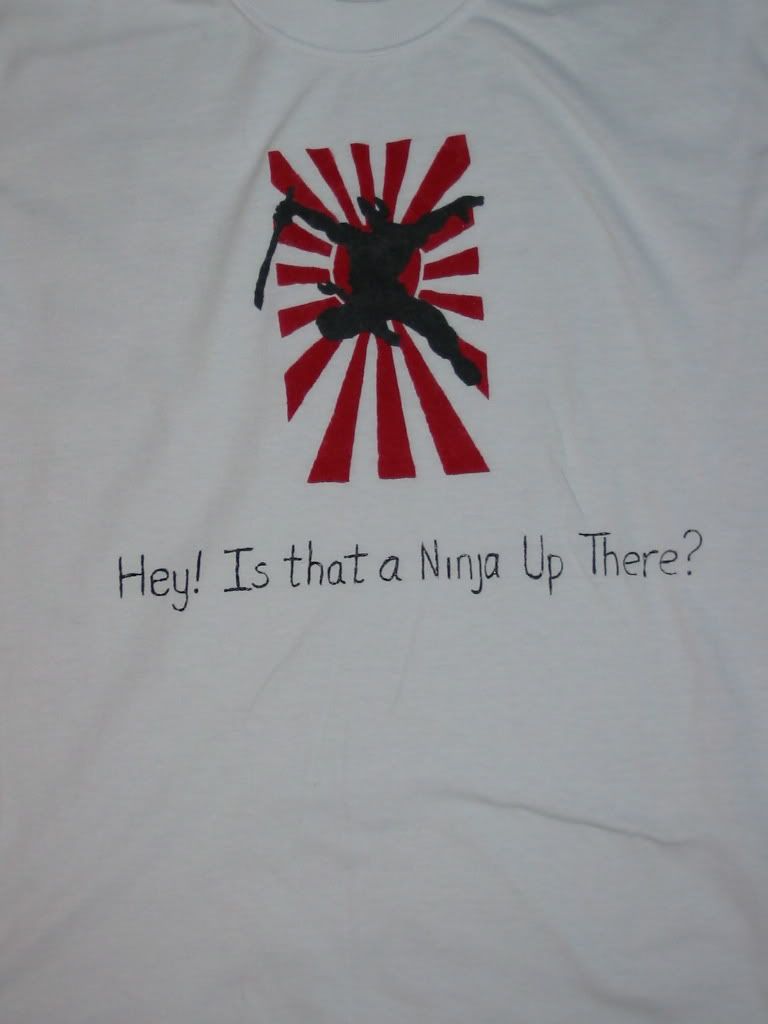 close up of words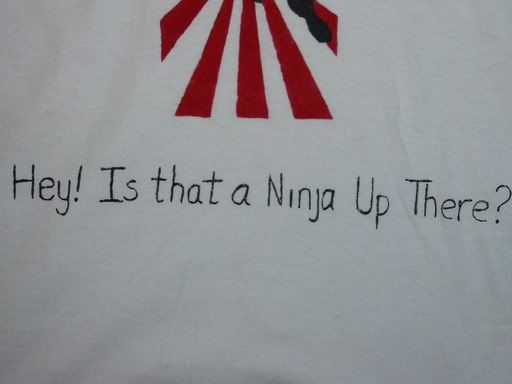 and dinosaurs kick some major ass too so for yet another friends birthday i made him this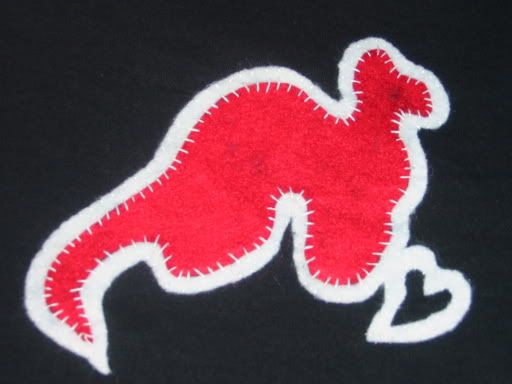 '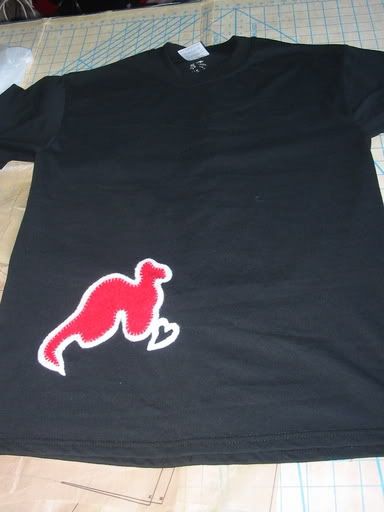 back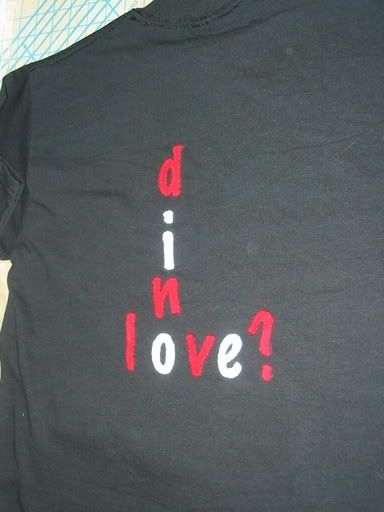 back close up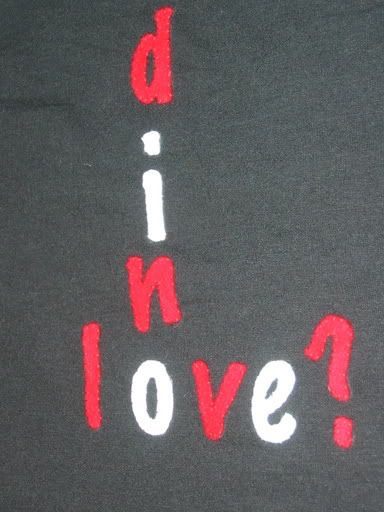 if you really like these i do sell them on my journal.